By Jonathan Lopez
/ October 10, 2017
Do you have a businesses and other important projects that will need to updated with new energy codes? Are you worried that you may not be compliant and delay your personal business goals? Learn how you can overcome your fear and reach out to EnergyPro Insulation today at 718-984-7211. Let us help you conquer your fears and "Conquer the Code".
Halloween is only a few days away. Let us share with you a horror story that will sure have you thinking! Will I be next?!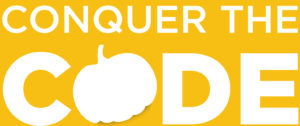 ENERGY CODE HORROR STORIES
OCTOBER 3 MARKS ONE YEAR OF THE NEW NYS ENERGY CODE!
It's been one year since New York began enforcing its new energy code! Keeping up to date with all the different code changes and requirements can be frightening. But don't take our word for it, read on for a true energy code non-compliance horror story, if you dare…
THE SILENCE OF THE CERTIFICATE OF OCCUPANCY "We have had two separate projects where the Certificate of Occupancy was held up because the DOB found inconsistencies between the submitted energy analyses forms and the built conditions.   On both projects, it turned out that the architect had filed COMcheck using ASHRAE criteria, while the MEP engineer had filed using NYCECC due to poor communication. We couldn't get the Certificates of Occupancy on either project until the issues were fixed, resulting delays and frantic clients and owners." – Engineer, NYC
Don't end up like this lost soul. Keep your projects moving forward by registering below for one of our upcoming courses. And check back as we continue to document the true terror of energy code non-compliance throughout the month of October.
To get the ultimate energy code cheat sheet, sign up to win a copy of "Code & Commentary to the Energy Conservation Construction Code of New York State." Paid registration for a Conquering the Energy Code course is required. Limit of one entry per registration.
Interested in an on-site training at your office? We offer cost-effective, convenient solutions. Fill out our request form to learn more.